Wild Ideas: A Patchwork Quilt of Stories in the Making
Set up in 2014, Wild Ideas was born out of a young couple's search to get back to the roots. They chose Tiruvanamalai, a Hindu pilgrimage town in Tamil Nadu dedicated to Lord Shiva, as their abode to start work on developing sustainable livelihood projects.
The idea was to engage local disadvantaged women and youth in economic activities–from organic agriculture, low-impact architecture, and small-scale industry. The Wild Ideas brand stand for transformation and as a testimony to natural alternatives—to be good to yourself, your home, and the earth. The cooperative by, for and of disadvantaged women now produce chemical free products for home and personal care that compete with the best in the country.
In 4 short years, they have become a household name for effectiveness and affordability. Their recipes are trusted for their therapeutic value and are highly recommended by doctors, especially dermatologists for its non-toxicity.
Jobs Where the People Are!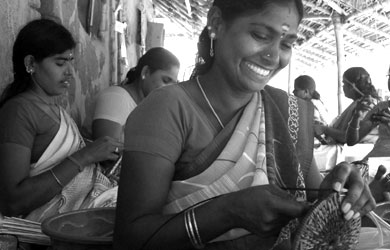 "Wild Ideas is my family. I am so fortunate to be part of this group of women. While we all have individual responsibilities and problems to deal with back in our homes, being together with my colleagues at Wild Ideas means that I have a strong support structure to lean on. There is a lot of concern for each other. If I do not turn up for work one day, I would be flooded with calls and enquiries from my colleagues asking whether everything is fine and if I require any help. Among other things, this is what I like about Wild Ideas."
– Sangeetha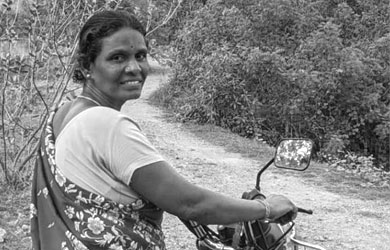 Seven years back, Kalaivani's husband, a tailor by profession, abandoned her and disappeared overnight after failing to repay a hefty loan of Rs. 6 lakhs. She was left alone to face the relentless pressure of debtors. Added to this was the torment from villagers who heaped insults on her. It was at this time, she came to Wild Ideas, desperate for any job. In the last five years, Kalaivani has gone from strength to strength. From a woman reeling in abject poverty, she has quietly and very determinedly charted her way out of her problems.
Today, thanks to financial literacy and discipline inculcated in Wild Ideas, she has repaid her husband's debt. Her two children are not only fed but pursue studies with the help of the education sponsorship program of Wild Ideas. From a woman who felt she had no social skill she now interacts, quite confidently, with individuals as far-ranging as tailor machine mechanics to bank clerks. But more importantly, Kalaivani sees a future ahead of her and she is convinced that she can move forward.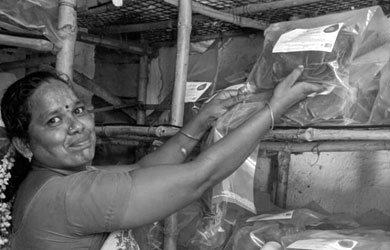 "I will never forget the annual trips that we undertake in Wild Ideas. Not in my wildest dreams did I think that I, from a small village who had not even been to the nearest city, would go to different parts of this country. When I showed the photographs that we clicked on these tripsto my family and friends they were amazed. These were very memorable moments to me."
– Anjali