Sustainable Rural Livelihoods and You
A Rural Livelihood Project, Wild Ideas came into being in 2014 in rural Tiruvannamalai, Tamil Nadu, with just two women from two villages. In the following six years, the number of women has grown to close to a hundred from 15 villages surrounding Tiruvannamalai. Though from disadvantaged backgrounds, their desire to stand on their own feet, become financially independent and live a life of dignity has been the inspiration and impetus behind the Wild Ideas story and brand – a brand that stands for resilience & transformation; for sustainable living; for reviving traditional recipes; for fair trade.
Starting with 3 products, this self-sustaining rural enterprise today makes over 100 different products cutting across multiple verticals – home needs and personal care, snacks, and traditional crafts. All handcrafted and made using 100% natural ingredients. The idea is simple – be good to Yourself; your Home; and the Earth.
Today, Wild Ideas products can be found on the shelves of retail and online stores in the country making the dream of a chemical free home accessible and affordable.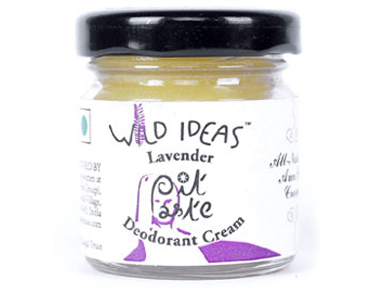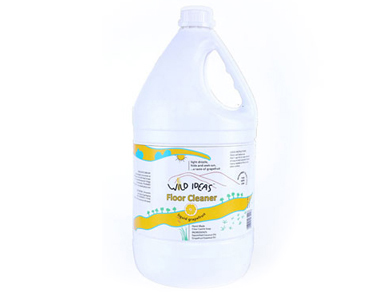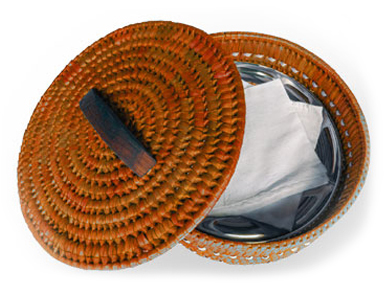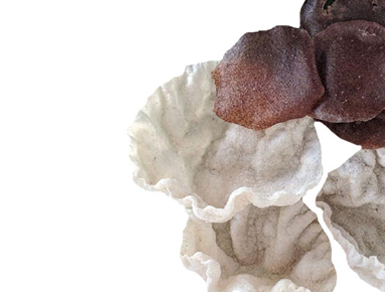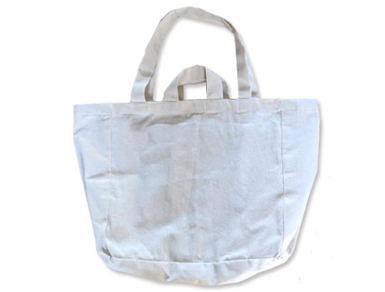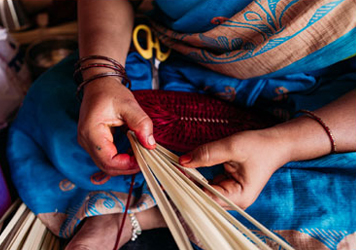 Reviving an ancient craft: Palm Weaving
Palm–the state tree of Tamil Nadu–is perhaps the most underrated tree. An indigenous tree that like the Neem "just simply grows". No demands. No asks. It is perfectly suited to this geography and has been part of our lives from days gone by. That it supports a range of livelihood is little known outside of Tamil Nadu, where it is called "celestial tree" as all its parts are useful, and not just for making some amazing handicraft items.  History books relate the use of palm in its varied forms in art, culture, ritual and every day life.
Newly germinated seeds form fleshy sprouts below the surface is highly nutritious just as the mature seed's hardshell hides a crunchy kernel that tastes like a sweet water chestnut. In ancient times, dried palm leaves were used to write manuscripts.    
Three years ago when when we noticed that Palm trees were being cut since there no longer "any use for them" we were taken aback.  The reasons were many.  There was the lack of skilled people to climb the tree in addition to the inability to access markets that valued these beautiful products which meant that weavers were out of work.  Wild Ideas stepped in and decided to set up a weaving unit to revive this craft.  And thus began our journey with Palm leaves.   From knowing close to nothing about palm weaving to having a strong weaving center with exceptional utilitarian designs we have been able to continue a craft that is  deeply rooted in the culture and tradition of the people of Tamil Nadu.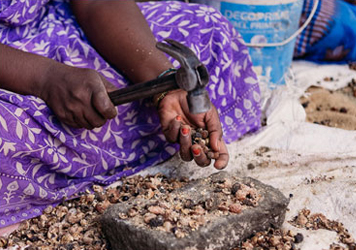 The Story of the humble Soap Berry           
Almost all of the North, it goes by the name Aritha/Reetha, but this magical berry goes by many names in the South of India.
From Boondi kottai/ ponnankottai /Noikottai (kottai is nut in Tamil) to Punnankotta in Malayalam to Kookatakayi in Kannada to Kukudu Kayalu in Telugu.
Usually found in dry, deciduous forests and margins of grasslands, this little berry was part of almost every Indian home till the time detergents became the norm in our homes. Our grandparents used it for almost all their cleaning activities, floors, bathrooms, dishes, clothes and especially silk.  Its wonderful properties are many, and today, the humble soap nut berry is an important part of our product development at Wild Ideas.
ETHICAL HARVEST
The soapnut tree is tall and grand and we are always in awe when we harvest its berries.  Ethical harvesting is taught and practiced, and so at all times, we ensure to not over harvest. November to March is the flowering-fruiting season, and at the onset of summer, they are harvested, dried, and the shell separated from the nut before pounding and powdering it.
Our laundry wash powder, dish wash powder, dish wash bar, hair care powders, body wash powders all have the goodness of soap berries in them.  Hope you join us in using and celebrating one of nature's greatest cleaners.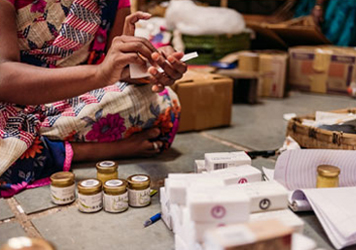 The Colourful World of Product Labelling
As a rural livelihood project, our challenges have been unique. When we embarked on creating wonderful alternatives using natural ingredients and native knowledge, little did we know that we would be turning conventional wisdom of product labelling on its head.
For most people, a product label is all about how the world outside sees and perceives the brand. It is important for us too–we wanted our customers to perceive Wild Ideas as a world class brand. But for us, we had another challenge that was more pertinent and critical.
How do we get the women to identify the different products and paste the right label? Most of our women have never been formally educated.  Many haven't seen a school.  This is where colours came in.   Each label was designed in a way that easily differentiated it for the women who were packing it and provided a clear  product identity.  When one of our women sees the pink lily she knows – "Ah ha! its our Dish wash powder."  The "Fern" leaf representing the "I" of Wild takes on various colours depending on the product. The vibrant colours on our labels tell the story of the land with the hills and streams, flora and fauna, and so much more that is unique to Tiruvannamalai and the women of Wild Ideas!